Dunedin Bahá'ís invite you to attend any of these community activities. Contact us for further information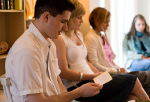 Devotional Gatherings
Prayer is integral to the daily life of Bahá'ís and devotional gatherings are regularly held in neighbourhoods around Dunedin. You are also welcome to attend the monthly Devotional Gathering held at the Dunedin Bahá'í Centre at 10.30am on the first Sunday of each month.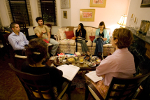 Informal Discussions
These sociable discussion groups are suitable for those who would like to meet Bahá'ís and learn about the teachings of the Bahá'í Faith. Presenters offer information about an aspect of the Faith and everyone is welcome to join the discussion.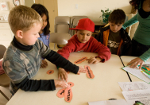 Children's Classes
The Dunedin Bahá'í Community holds Children's Classes for those aged 5-10 years. Even though children learn about the principles, teachings and basic beliefs of the Faith the emphasis is on learning to think, to reflect and to apply spiritual laws in their lives to enhance their own and society's well-being. Class tutors have undertaken Child Protection Training and police checks.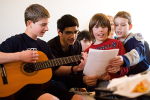 Youth Classes
These are divided into two age groups, 11-14 years and 15 years plus. The class content is designed to help young people navigate these important years of their lives. A feature is those older tutor those younger and everyone is encouraged to undertake community service projects.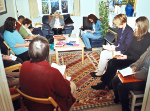 Study Circles
Bahá'ís believe learning about spiritual matters is as vital as daily prayer. The Bahá'í Writings are a source of continual inspiration so form the basis of regular study and course units from the Ruhi Institute are also used by Bahá'ís to develop their spiritual understanding for a lifetime pathway of service.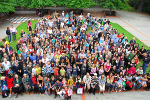 Summer Schools
The New Zealand Bahá'í Community holds a Summer School in the North Island and in the South Island each year. They are for 4 to 5 days between Christmas and New Year with classes for adults, youth and children on various aspects of the Bahá'í teachings and there are also sports and leisure activities. Summer Schools are open to people of all ages, faiths and cultures.